Premium Aroid Mix
A handful of chunky goodness specially blended for Aroids
Regular price
Sale price
RM18.90
Unit price
per
Ships within 1-3 business days.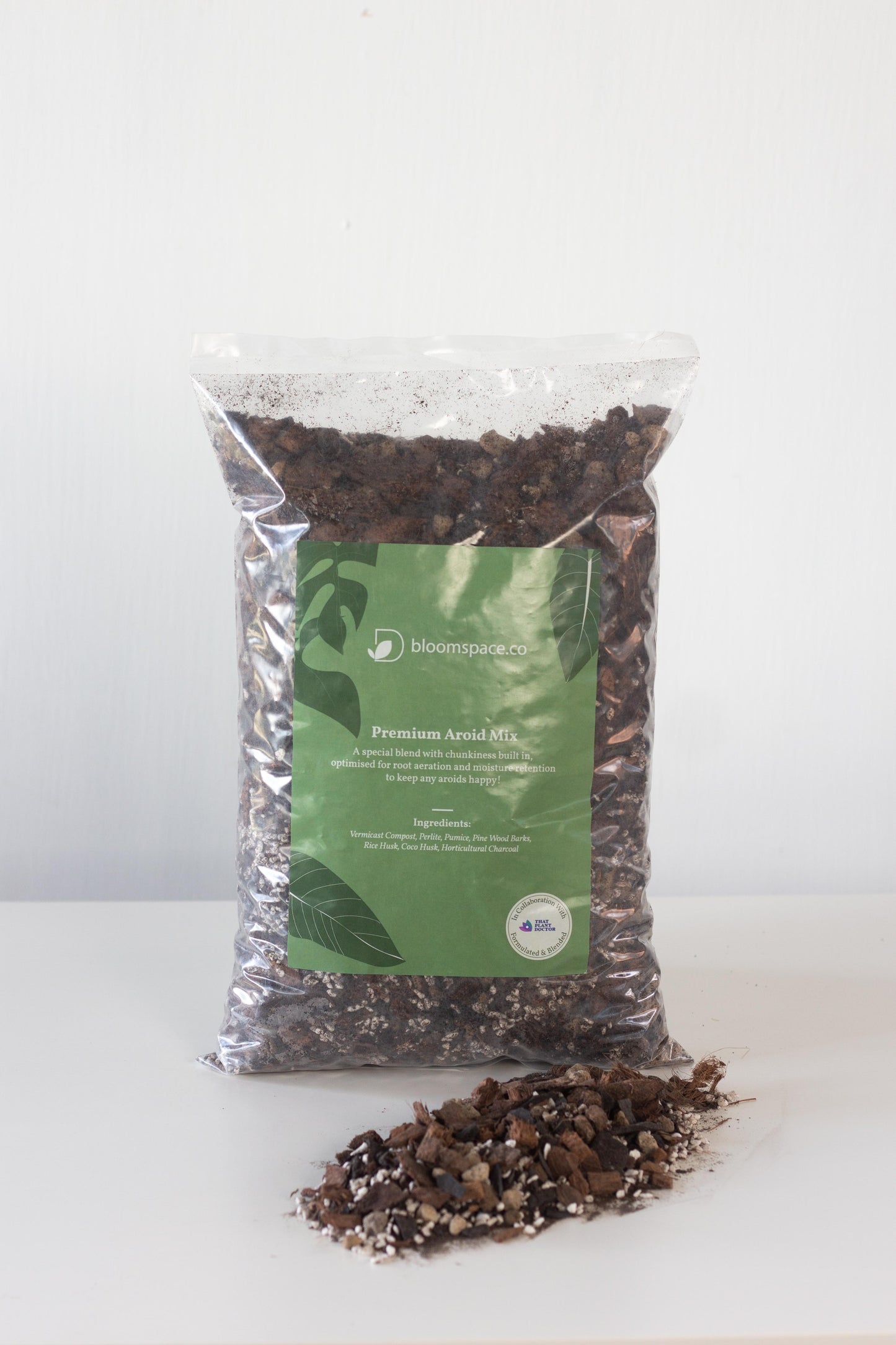 Description
Recreating a blend that mimics the natural growing medium of Aroids, this is a porous mix that is optimised for better root aeration with premium grade materials. With all its chunky goodness, our Aroid Mix has better performance in aeration and drainage to minimise the risk of overwatering, while leading to healthier roots. 
All Natural Ingredients
Pine Wood Barks, Vermicast Compost, Perlite, Pumice, Horticulture Charcoal, Rice Husk and Coco Husk
What's an Aroid plant?
Aroids are plants from the family Araceae and include many popular houseplant varieties, such as Monstera, ZZ Plant, Peace Lily, Pothos, Philodendron, Alocasia, Colocasia, Aglaonema, Syngonium and many more. These plants usually adapts better when growing indoor, while also possess the special ability to propagate in water.
Specifications
Handpacked in 5L bags.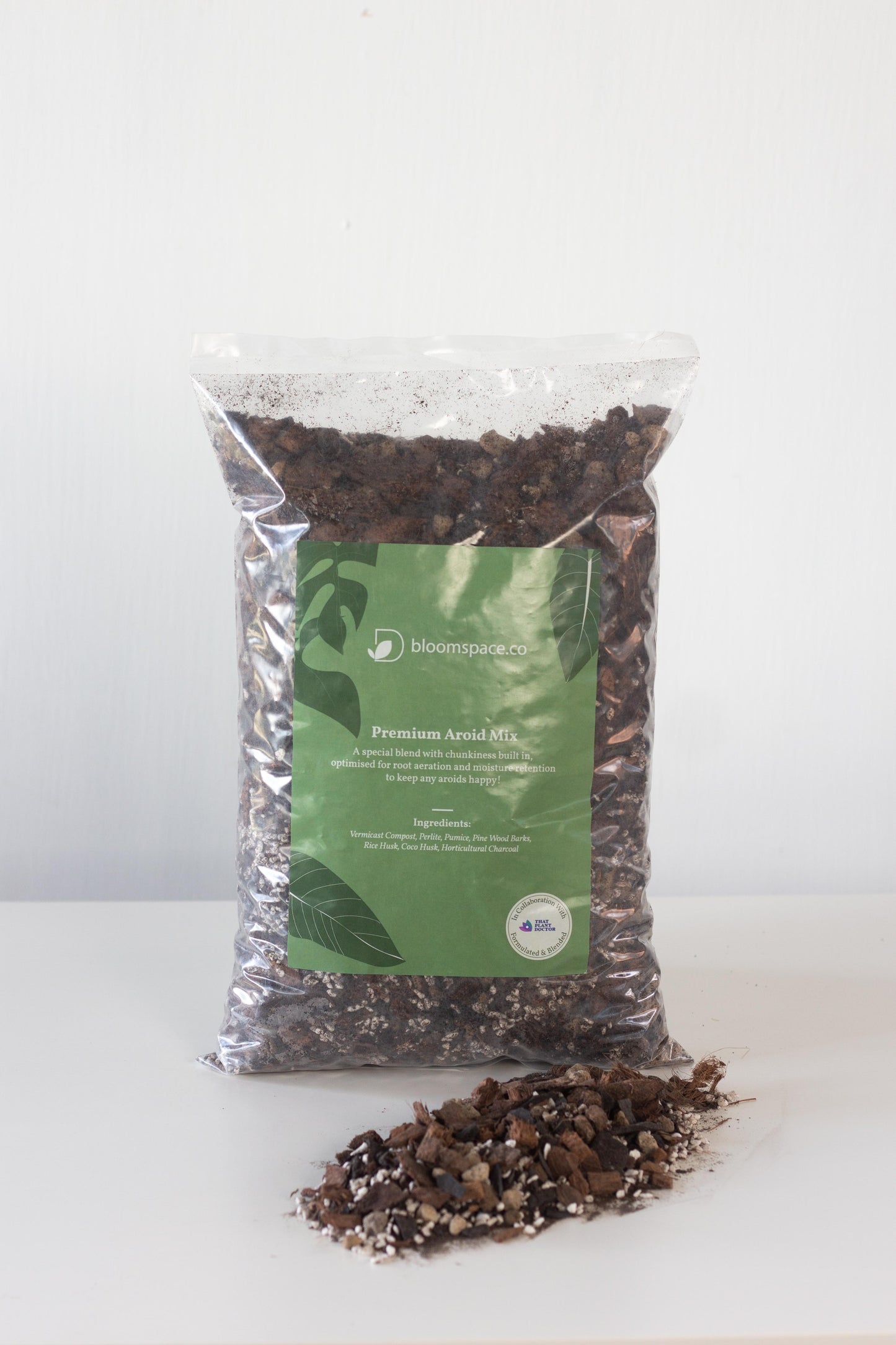 Flat Rate Delivery

Our innovative packaging allow us to deliver to whole of Peninsular Malaysia, while ensuring your plant arrives in its best condition, without the mess.

Pot Ready Plants

Your plant is carefully handpotted in our designer pot with proper drainage and a matching saucer, ready for display.

14-Days Guarantee

Included with a care guide card and real time guidance, we are here to help. We also offer 14-days guarantee for all plants purchased from us.